The Sea to Sky Corridor has some amazing farmers that produce some of the tastiest fruits, vegetables and meats! We're incredibly lucky that we don't have to drive far to truly stay local.
Each week, our dedicated farmers show up to the market to showcase their labour of love. Read on to find out about each farm and what they grow.
organic pastured meats and eggs
Tristan & Aubyn Banwell, the duo behind Spray Creek, bring organic, pasture raised chicken, pork, turkey and beef each week (and we feel so lucky to have them). Spray Creek Ranch is a 260 acre (100 hectare) farm in the rain shadow of British Columbia's Coast Mountains in the Northern St'at'imc Territory, 15 km south of Lillooet. Using diversified, regeneration farming techniques, they produce wholesome, delicious pastured meats. Get the full story on their farm at https://spraycreek.ca/
Certified Organic Produce
This hardworking couple grows over 40 different types of produce and it's all grown organically, right in Pemberton. Their booth is always fully stocked with a rainbow that is sure to inspire some tasty meals for the week to come.
Their labour of love for the land produces the needed staples like potatoes, carrots, and tomatoes each week. Some weeks you can find unusual offerings like celeriac and kohlrabi. If you want to check out the latest from Plenty Wild, check out their website here.
Goldstrike Honeybee Company
Liquid gold, straight out of Lillooet! If you have the time, and Steve isn't too busy with customers, we suggest you ask him why he started this business in the first place! It's a really interesting story, one we don't want to spoil for you, however we will tell you that it will make you think twice before spraying with pesticides at home. Watch the video below on why he moved his entire colony to Lillooet: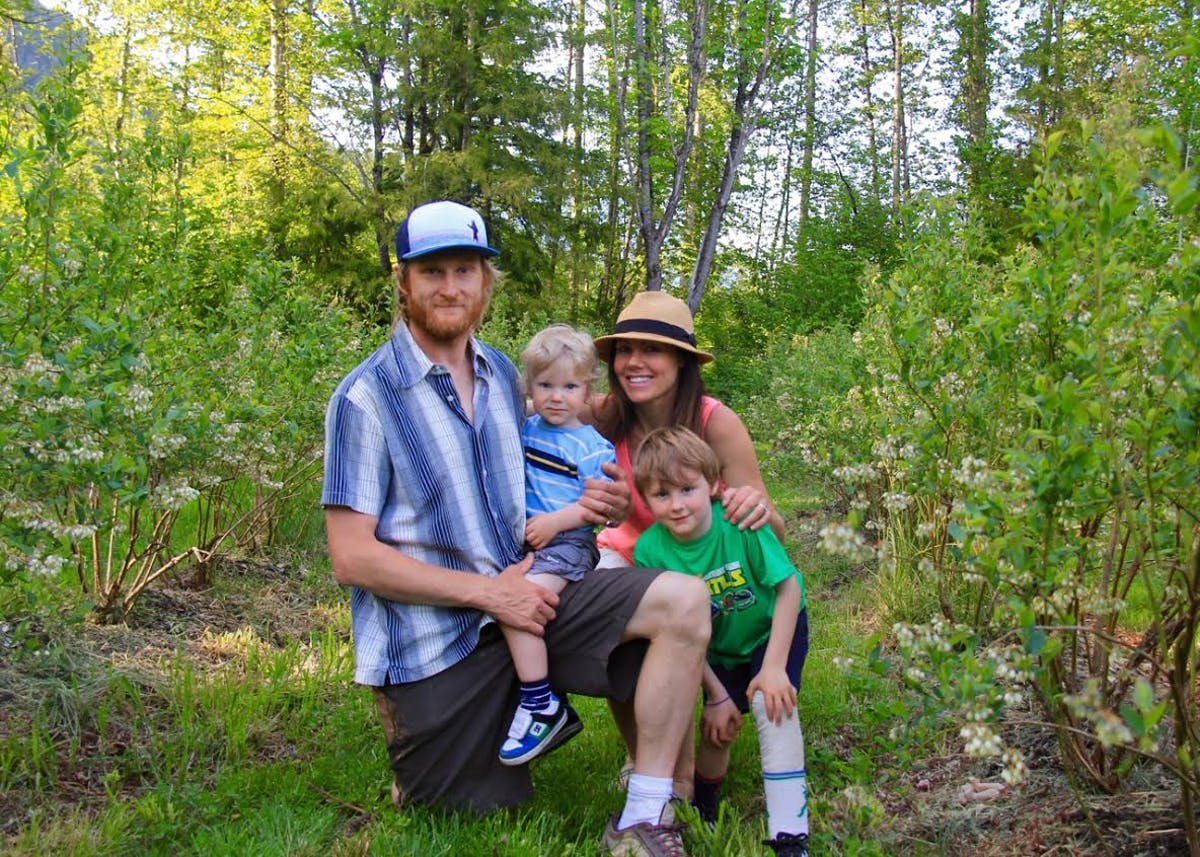 Pemberton Organic Blueberries
There is nothing sweeter than berry season, especially when it's BC blueberries. JD Hare brings the sweetest and freshest berries when in season. You can buy them by the pint or purchase in bulk and freeze for the winter months. Be sure to visit them now because in a few more weeks, blueberry season is over (such a sad thought isn't it).
Talk about two people who absolutely love what they do! Kerri & Andrew, the extremely hard working pair behind Laughing Crow bring fresh produce, gorgeous bouquets and honey, each and every week. This farm has produced some of the tastiest and sweetest carrots I've ever had!
Farm Produce, Value added farm products
You will find more than just fresh vegetables at the Rainshadow Growers collective booth. We love their approach to reducing waste and their offerings of kimchi, pickles and even dried chilis! Straight out of Lillooet, you can find them at the market each and every Sunday.
Missing the sweet tastes of Osoyoos? Don't miss AIG produce whom each week bring what's in season from the Okanagan Valley. Apples, cherries, peaches, plums and fresh berries. Fill up your bags and taste some of the sweetest fruits this province has to offer.
Fraser Valley Fruit Growers Co-operative
What farmers market trip is complete without loading up on fresh berries? Sometimes the pint doesn't even make it home without my family devouring it first. What's best is the staff who work at the booth always seem to have such a great time. If you make it your last stop, you may have a better chance of not eating all the fruit before you get home, however we can't guarantee they won't be sold out!
We're extremley lucky here in Whistler to have access to so many amazing and hardworking farmers who bring us the goods every week. Be sure to come to the market and support your farmers, support local.
Remember spending your dollars here helps keep the money in the pockets of the small businesses who keep this community going.